What is SEO (Search Engine Optimization)? How Search Works?
What Is SEO? How Does it Work?
"SEO stands for Search Engine Optimization. It is a practice of increasing the quality and quantity of traffic on your website through organic search engine results. Its define as the art and science to get higher rank on search engine and drive traffic to your website from search engines".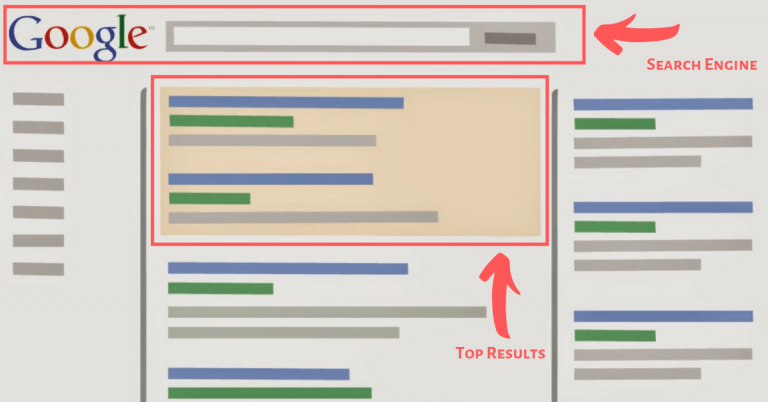 Whenever you search for something in any search engine like Google, an algorithm works in real-time to give you the best result ever. Google uses to scan billions of pages to find you a set of results that will bring you the best answer. The search engine provides the best result to its users. It means that delivering good results on the search engine pages that are not only high-quality but also relevant. 
What is SEO Optimization?
SEO Optimization is an excellent strategy for generating sales, attracting leads, and increase search engine visibility & get a higher rank on google. It helps with increasing the website ranking in search results on Bing, Google, Yahoo, Baidu, DuckDuckGo, and any other search engine around the globe. Improving the site's organic ranking helps drive valuable organic traffic to your website.
Its define as a practice of increasing the quantity and quality of traffic to the website through search engine results. It is a set of actions practiced on search engines when implemented ensures greater visibility of websites by people. It also helps in achieving a higher ranking of a website on the search engine result page.
Why is SEO Important?  
In the modern competitive world, SEO plays a vital role in any business or organization. It is important for  the following factors;
If you have a blog, website or online store, it can help your business to grow and meet the business objectives.
What is a Search Engine?
A search engine is a type of program that searches for and identifies items in a database for a specific keyword or character specified by the user. They are specifically designed to search for information on the World Wide Web. Any user can enter keywords or key phrases into the search engine to receive a list of web content results in the form of images, videos, and other online data.
It is a type of program which records as well as sorts all the information and data whatever is there on the internet. There are many websites available that have a search engine system for all the information within the site such as; Online Shopping Sites, Blogging Sites, Social Media Sites, etc. 
How Do Search Engines Work?
The sole aim of a search engine is to present the relevant set of high-quality search results to fulfill the user's query as soon as possible. Then the users can select an option from the list of search results as well as the actions along with the subsequent activities to feed into the future earnings that can affect search engine rankings going forward.
Most of the search engines create an index based on the crawling process through which engines like Yahoo, Google, Baidu, Bing, etc. Then it uses their algorithms to give you a ranked list from their index pages. Then the engine will return a list of web results ranked using a specific algorithm.  
What Are the Steps Involved in Implementing SEO?
There are many steps to implement the SEO process. These steps are such as;
Keyword Analysis
Not all keywords are relevant to your business. Some are suitable for your business as well as your product. It may be highly competitive and you can use Keyword Research Tools For Keyword Analysis.
Backlink Analysis
These are the links present between the websites. Backlinks to your website is a signal to search engines that others can vouch for your content and you can use Best Backlink Analysis Tools for your website.
Website Audit
if you are having your own website, the first step is to run an SEO audit on it. That will check your website for current SEO level, content, inbound/outbound links, keyword ranking, etc. There are many SEO Checker Tools for a website audit.
Directories and Citations
There are varieties of review sites and directories sites where you should list your business. It will work in that way which is relevant to your business. You will make sure that your name, address; the phone is consistent throughout your listings.  
Is SEO A Better Option For Career?
Yes, SEO is a good career. It is having a wide field with multiple branching paths. Many SEOs start their careers as link builders, social media marketers, web designers, content writers, search analysts, etc. SEO is the act of increasing sales in the online marketplace. Some SEO involves a set of best SEO practices and strategies that can help businesses augment their visibility on the internet.
SEO can be a great career if the learning process is more practical, organized, result-oriented, ever persistent, accurate, innovative, relevant, and complete. The world of SEO is always changing. So for those changes, it is something that businesses and organizations will need new advanced features. And SEO profile is a full-featured SEO tool for rankings, audits, keywords, links, and many more.
How Long Does SEO Take to Start Working? 
It depends upon how much SEO has been done on it previously, how much content is on it, its link profile, how long your website has been around, what shape the website is in, and many more SEO factors. Even if two websites are in the same industry and competing for the same customers, then also they are unable to start from the same place. Various factors show how quickly you start working. Here some factors like website design, meta tags, baseline traffic, competition, domain age, geographic location, and target market all together play a major role.
Is SEO Easy To Learn?
Yes, SEO is a very easy process to learn. It is suitable for both the beginners as well as the advanced employee. It does not require any high technical knowledge background for learning SEO. Anyone can able to learn it through various online tutorials, courses and from the institution.
Qualification and Skills Required For Becoming an SEO Professional?
There are many skills required for becoming an SEO professional. Some skills are explained below;
Critical Thinking
SEO professionals need to be able to have an analytical mind that is capable of differentiating causation and correlation.
Speaking and Writing Ability 
SEO professionals, who can do their keywords research and also the content, they are more valuable. An SEO expert is not only good at writing skills but also good in speaking skills.
Technical Programming skills
SEO professionals must have the knowledge that they can able to recommend server-side redirects, basic HTML tags, page speed, rendering, microdata tagging, lazy loading, etc.
Analytics Skills
SEO professionals may save a lot of time if they have the analytical skill like they can log into the Adobe or Google Analytics to store its own data. They must know excel skills as well.
Scope of SEO in India: Current Scenario and Future    
SEO is a part of digital marketing. And the career in the digital marketing field is becoming very popular in India. According to the recent advertisements on popular job portals, the requirement for well-trained digital marketing professionals in India is growing every day.
How Much Salary Can I Get as SEO Fresher?
Here, the salary of a person depends on the knowledge, they have. If a person is Google certified or he is having the vast knowledge of SEO along with SMO (Social Media Optimization), and PPC (Pay Per Click), then the person will get a high amount of salary. And if a person is having the only knowledge of SEO like a fresher or beginner, then the salary expectation will be within 15K.