Monitoring and manage your online reputation with these tools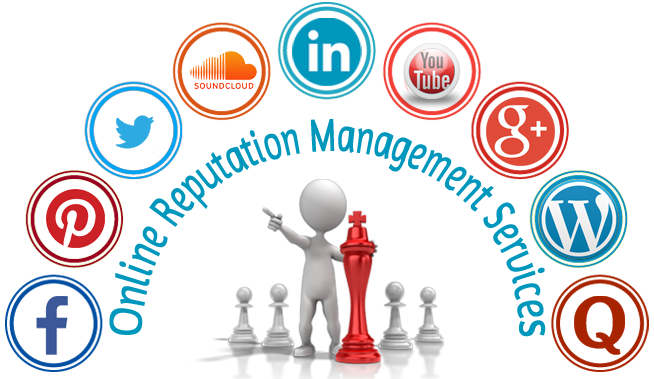 Taking note of everything said or rumored about your business is the only way to monitor your online reputation. What you can do to get feedback is respond to the comments and queries in a strategic manner and also you should keep improving your performance and customer service according to the feedback, reviews and ratings.
Here are fifteen tools that can help in monitoring social media for comments, feedbacks and reviews. These tools work for local as well as multi-national businesses and they can also be used for specific industries like medical, travel and hospitality and automotive.
Google Alerts
This tool provides news, views, blog posts and articles from Google search engine database. It provides information in email alerts. For information about your business or a specific product or service, you need entering the keyword like company name in the tool. Price: Free.
Social Mention
It is similar to Google Alerts but it provides added information like:
Brand Strength – Probability of a business remaining in discussion on social media
Sentiment – Comparable study of positive and negative comments
Passion – Chances of individuals discussing a business again and again
Reach – Measurement of influence of a business
It also provides information on top commentators and/or reviewers, hashtags and keywords from sources including Facebook, YouTube and Twitter. Price: Free
Google and Bing
Search engines can provide valuable information on businesses and the information can be derived using company name, location of the business or product or service as keyword. Price: Free.
Hootsuite
It is for tracking social media like Google+, LinkedIn, Twitter and Facebook for comments and access to information from other sites is also available at a small fee. Price: Free for individual use and $9.99 per month for business.
Trackur
Trackur monitors social networking platforms, forums, images and videos and it is capable of auditing up to 50 keywords at a time. It is helpful in determining rating and influence of a business. Price: $97 per month.
Reputology
This tool monitors online reviews and presents the information in an understandable manner like in dashboard, analytics and through alerts. It also provides summary of the feedbacks to help users make opinions and take decisions. It can also integrate with Hootsuite and other tools. Price: $25 per month for single location.
Review Trackers
It tracks reviews on major reviews websites; from customer feedback landing pages and it also scans news sites for reviews. It sends email notifications and it can be integrated with Hootsuite. Price: $29 per month for single location.
ReviewPush
It monitors consumer reviews on social media and sites like YellowPages, Yelp, Google, Facebook and Foursquare. A detailed report containing business rating with 30-day comparison is prepared and forwarded for the user. It also provides a feed page that lists reviews according to date, source and rating and also with a reply link, if available. Price: $29 per month.
Chatmeter
It is for local brand monitoring for retail stores. It monitors social networking sites, listing accuracy and search rankings for chains and franchises. Price: $7 per month/per location; $1500 per month for stores with 20 or more location.
Reputation Ranger
It is an industry specific tool hence searches Facebook and industry related sites only. Industries like hotel and healthcare and service providers like contractors can use this tool for generating reports and getting alerts. Price: $29 per month.
ReviewConcierge
Doctors can monitor more than 78 major medical review websites with the help of this tool. It provides Review Report Cards containing weekly snapshots of the reviews. Also doctors get email alerts for latest reviews. Price: $19.95 per month/per doctor.
Reputation Health
It is exclusively for medical sector and it monitors social media and healthcare sites like HealthGrades, Vitals, Doctor.com and UncompareHealthcare. The tool monitors online reviews and presents the reviews on a private dashboard. Email notifications are also sent on receiving comments and business citation alerts. Price: $29.95 per month.
Socialdraft
It provides notifications in real time whenever there is mention, comment or review of a business. It searches social media and the web for reviews and it works for all niches including special services like healthcare and hospitality. Price: $59 per month with web alerts.
Reputation.com
It monitors online reviews of general and business specific sites. It has an engagement tool for posting and it provides reputation score for websites and businesses. Also a physical kiosk is provided for getting in-store reviews. Price: $67 per month.
TrustYou
It is exclusively for hospitality industry. It scans social media and travel websites for reviews, comments and posts and it also provides competitor benchmarking. It is also helpful in monitoring ratings and sentiments like quality of service and cleanliness. Alerts with customer feedbacks are emailed daily and also the businesses can respond to the comments. Price: $150 per month.
Conclusion
Reputation monitoring is an ongoing process and it can be best done with the help of tools. There are many websites that provide reviews and where users post their feedbacks. Monitoring all these sites manually isn't possible but it is mandatory you keep track of reviews and comments on each website.