Best 7 SEO Practices for B2B Organizations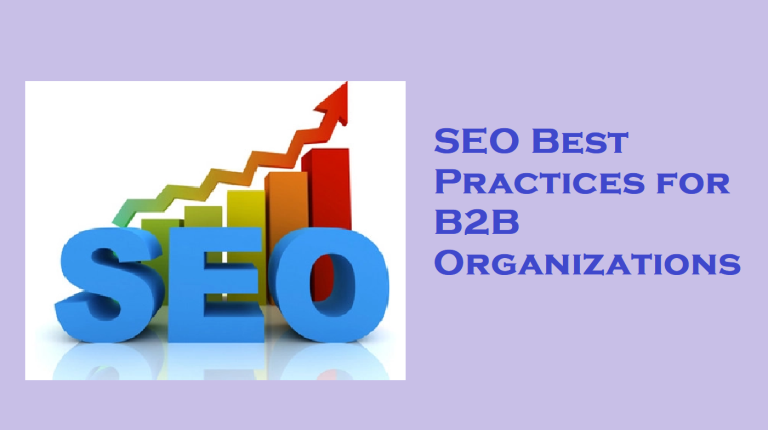 There was a time when consumer acquisition was considered to be optional. But in today's day and age, businesses have to upskill themselves constantly in order to win the race towards success. 
One such skill that companies have started taking vigorously is SEO. If we go simply by the numbers, 61% of B2B marketers believe that organic traffic blended with SEO brings in more leads than any other marketing technique. 
Take this article as an example. We took several SEO measures to get it higher on the SERP. If you have a business to run and flourish, you can, too, take advantage of SEO by undertaking the following practices. 
Best SEO Practices for a Successful B2B Business 
A simple Google search will give you several strategies and practices. We researched through all of them and picked out the 7 best SEO practices that are most useful for B2B companies. 
Air to living beings is what rich content to SEO is! 
It makes it easier for the brand, company, or business to create brand awareness and build trust with their target audience. 
Moreover, as far as SEO is concerned, content is crucial for search engines to index your website and rank accordingly. Unless and until you have a strong backing in terms of content, your website will not be visible to anybody. It might as well be lying on the 3rd or 4th SERP. Doesn't that defeat the entire purpose of launching a website for your company? 
You can highlight your brand's story history and depict relevant information in the form of articles, blogs, case studies, etc. You can publish your articles on some blog software which will help you to promote your business.
Include the necessary keywords- long tail as well as short tail. Using keywords with a higher search volume will help your content stand a better chance at reaching your readers. 
Try to make the content as readable as possible. You can do so by using regular vocabulary, using headlines, bullet points, and visuals. 
Break the paragraphs into 2-3 sentences, with not more than 20 words in a single sentence. 
Lastly, adding alt texts will make your image more accessible to the people who can't see them. Moreover, it also helps with SEO and overall ranking.
2. Maintain a User-Friendly Navigation 
It doesn't matter how pretty or visually appealing your website is unless you make it easy to navigate. 
Proper website navigation helps your visitors jump from one page to another without getting frustrated. It allows them to find the relevant information without having to look twice. 
Start by linking the homepage to the company's logo. This will allow your users to quickly check other portions of your website and get back to the homepage within seconds. 
Furthermore, you can make it more navigable, including navigation menus to help your visitors find the required products and/or services. 
Do not forget to add a search bar along with an innovative CTA button. 
3. Make your Website Mobile-Friendly 
What makes Facebook so successful? 
While there are a lot of reasons like ease of use, constant upgrades, etc., the factor that made it stand out was how quickly it jumped on the mobile app bandwagon. While other companies were deliberating on the prominence of smartphones and tablets in the future, Facebook quickly made its mobile application. 
You, too, can create a mobile-friendly application for your company by incorporating mobile-responsive templates or themes. The design of your website must quickly adjust according to the screen size.
Add other touches like the changing of the button placement and its test. Use readable fonts and lighter images, and CSS. Avoid pop-ups since they will only prompt your viewer to close the app. 
Lastly, keep on testing your app after every update to avoid any mishaps. 
4. Pay Attention to the Site Speed 
As of Jan 2022, there are over 1.92 billion websites live on the internet. 
Out of that lot, it becomes very convenient for the viewer to jump from one website to another, especially when the first one takes too long to load. 
Moreover, with the decreasing patience amongst everybody, the onus is on you to improve the page loading speed. 
You can do so by choosing performance-focused hosting solutions rather than picking the cheapest one. Optimize your images, enable browser caching, decrease unnecessary plugins, and cache your web pages. 
The quicker your website loads, the higher it shall rank on the SERP. 
5. Optimize Local Business Listings 
Local business listings are necessary for B2C as well as B2B companies. They help improve search visibility so that the search engines and the users can find relevant information about your company. 
Post vital information about your business like the working hours, address, logo, etc. Categorize your business to help rank higher in that niche. 
Apart from Google, you can also utilize other local business directories like Moz, Yahoo, Bing, Facebook, etc. 
6. Benefit from Internal and External Linking 
Link building strategy is crucial for improving SEO. It helps boost the site's visibility and authority. 
While adding internal links, ensure that the anchor text is specific to the keyword you are targeting. This will help the search engine to index your page. 
On the other hand, external linking will increase the authority of your website. However, that will only take place if you link relevant and popular pages that are already ranking higher. 
7. Stay Updated on the Google Changes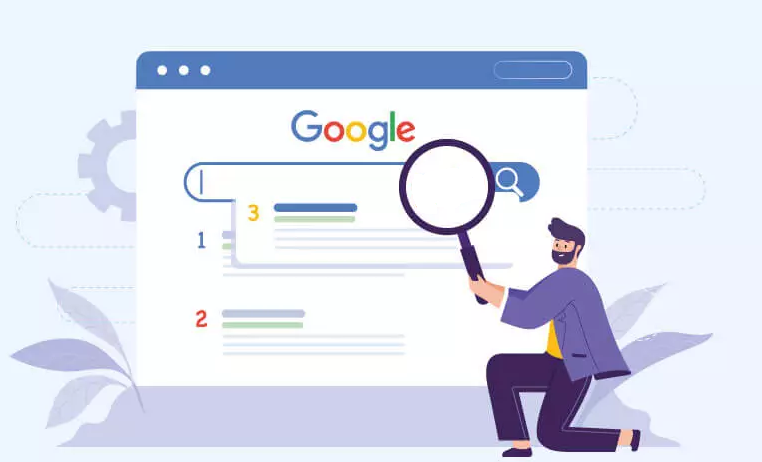 Staying on top of Google's algorithm changes can be challenging, given the fact that it changes 500-600 times a year. 
While not all changes might be relevant to SEO, you must remain updated at all times. You can do the needful by checking Google's official site.
You can also understand the effect of the algorithm's changes by checking your website's analytics. 
Takeaway 
A comprehensive SEO strategy is necessary for all B2B companies. It will help you generate more traffic and revenue for your business. 
Make the most of the aforementioned SEO practices and let your website reach higher and higher online.