Strategy and Tips on Creating a Successful Influencer Marketing Campaign
Reach Influencers, Decision Makers, and The Leaders of Today and Tomorrow through influencer marketing strategy Check out the 15 key tips to an effective influencer marketing strategy and get tips from industry experts. Don't rush into anything until planning of influencer marketing. Influencer marketing works with companies that have large budgets and know the benefits of boosting sales far more efficiently than normal marketing. Nowadays, scores of businesses turning to influencer marketing to create a powerful influencer marketing strategy for their businesses. There is some confusion about influencer marketing that if someone has a large following is because of an influencer. But, an influencer is a person who helps you get more clients for your business.
What is influencer marketing?
A type of marketing which is focussed on influential folks rather than the target audience, influencer marketing is something when companies work with influential folks to generatecontent marketing that eventually has a great presence and wider reach. It has the power to influence others to carry out something different. An amalgamation of three factors like salesmanship, reach and contextual credibility, it is not new rather has the ability to offer a specific result. Having the credibility to influence a large number of groups, reach is important for the business point of view. Moving ahead with the salesmanship that proffers the ability to make them understand the folks of their point of view.
Here are a few influencer marketing strategy and tips that can help you maximize your influencer marketing results.
Set your target audience
If you want your influencer marketing strategy to be successful, start knowing your target audience who you want to influence. The better you are going to define your audience, it will be easier for you to come across influencers relevant to your products and services. If that is sorted, then you can easily reach your target audience. Hopefully, you know your business very well and your target audience. The worst part would be target each and every one. Each business tries to define their business plan and differentiate the marketing. So, have a plan of targeting folks who favour quality over a variety of other things.
Clear objectives
Some of the main objectives for influencer marketing campaigns are drive sales, brand awareness and social media followers. Before you delve into influencer marketing strategy, find out what you want to achieve. Your goal could be getting few more followers on your page or increase sales by some percentage. Your campaign can be successful if right strategy is being implemented in place. Your campaign can't be successful if you have set your objectives. Your return on investment totally depends on how you have carried out your performance in relation to your main objective.
Let influencers have freedom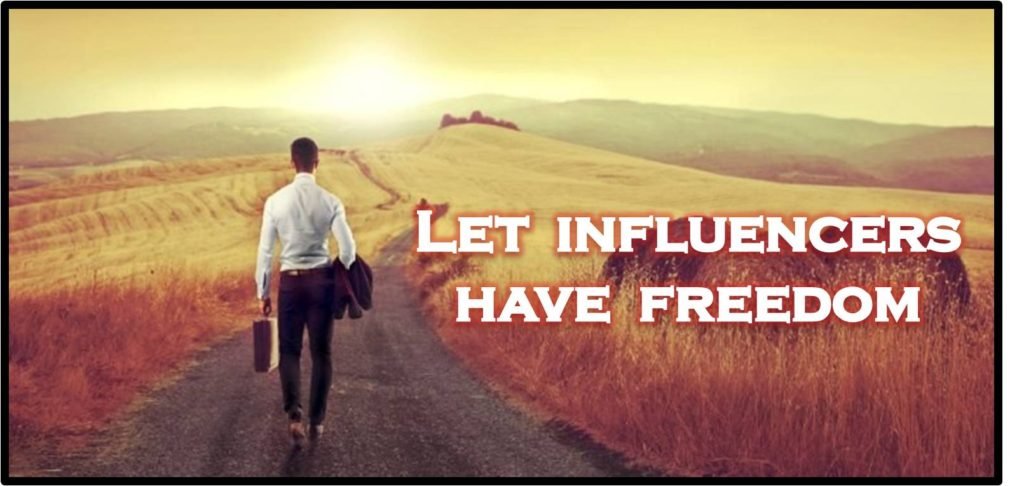 Influencers need to be where they want to be when it comes to popularity and personality. It is vital to let the influencers breathe and take the full control of promoting your products and services. They have a great sense of working with the audience and know what will make them respond and what will turn them away. When you enable them to take full control of your business, you will end up with a much relief feeling and great results.
Build a relationship with an influencer
When you are allowing influencers to use your products and services to promote it to the world. It is important to find out relevant tools so that they connect with the audience to build the relationship. Take the best possible approach that can help the influencers with the help of content, books or any questions. The more compelling story you have, the more influencers will help you to make it known to the people you want to like your story.
Dig deep to hire an influencer
Before you hire an influencer, you need to dig deep to find the right influencer to promote your products and services. Spend some time on the social media profiles and see if someone is worth it to represent your brand. If a customer sees that your brand is being promoted by someone that entices hate speech, this will come out rude and badly impact on your business. Take this step wisely and believe in someone that sets off a red flag. Micro-influencers have proven to be stronger than traditional influencers owing to their authenticity. You can also dig into their backgrounds and see if they have a large audience reach.
Plan an effective schedule
It is deemed that social media can influence 30-40% of all purchasing decisions. Once you have found the influencer, your influencer marketing strategy have to leverage the influencer network. Influencers create content related to the needs of the potential customers. Find the elite times to post using demographic trends and make sure that influencers are posting at sensible interviews. Influencer marketing creates a cohesive campaign that can not only boost your brand awareness but drive sales.
See how you will measure success
The main thing is how you or your influencer going to measure success. This often rolls up key performance indicators you are seeking to achieve. If you set up the right influencer marketing tips, you will know where your customers play a great role in your journey. Some of the things you need to keep in mind when targeting your audience are brand awareness, loyalty, decision, preference and consideration.
Don't get overjoyed by the count
If you have a large following, it means nothing until they are paying a visit to your products or services. Every single smaller account has a good number of followers. But what matters the most is the engagement of them on your posts. No use of million followers if they are not buying anything from you. They are just following you. And that is not your aim just posting pictures and not getting proper engagement for your products.
Put up an engaging story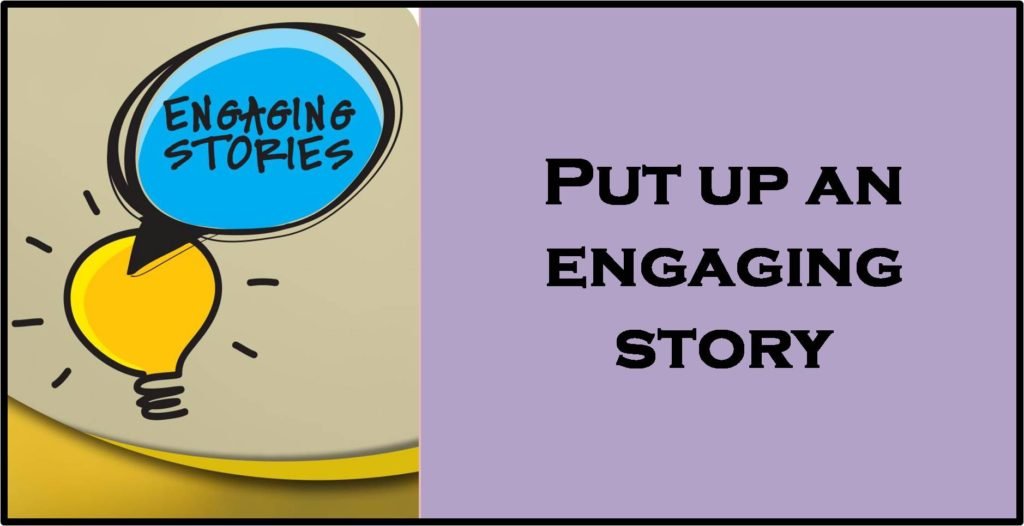 There is a big misunderstanding when it comes to influencer. The role of influencer is take something into action. Your content should be engaging and interesting so that the influencers just finish their work by promoting to your target audience. Create a story relevant to your products or services and can make a difference.
Be genuine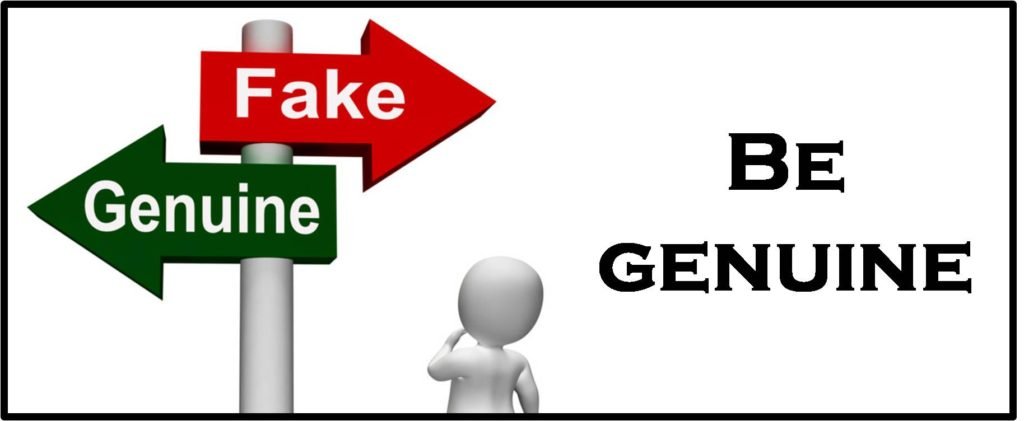 The best ingredient to entice the social media influencer is to get involved with them in a genuine way. Read their content, give them signals and see why you want to reach to them. This way they will know about you and you will know about them. If the transaction is in your mind, then what offering a couple of bucks will help you, however, not everyone pays attention to your products or services unless they believe in what you proffer. So, always create the genuine content that attracts the attention of a social media influencer and will create mutual respect. After all, in the end, your relationship is based on a mutual respect.
Set your budget
Always set your budget when it comes to paying to the social influencer. There will be times when influencers will take a little or nothing. They will certainly help you if you have some free products and enticing discounts for the influencers. Your job would be to create a bang on the pitch for them and it should be creative enough and difficult to turn it down. If still, they ask you for a payment, this will totally be your call to decide what is best for you. You can define your budget or free products before looking out for social influencers and this process can be compleat through this influencer marketing strategy and tips.
Identify the right sort of influencer
Through influencer marketing strategy we can find the right influencer Depending on your subject, come across the right influencer who is going to work with you on a variety of topics. Though it is not easy to convince the influencers to share the content, there are many things come into wooing them to participate and do what you want. In order to make it worth the time, you have to draw the advantages which could encompass increased brand affiliation.
Always measure, analyse your campaign
You must know whether your campaign is working or not. So, always track, measure and analyse your campaign performance. Your efforts of hiring a social media influencer should not go into waste. Hence, diving into Google traffic and analysing the performance is the utmost thing to do. If you see a huge difference on your influencer posts, it's worth the effort. Have you started seeing a drastic change in leads or sales? Is there more engagement? What about followers? This will trigger your mind while seeing a difference.
Never evade other marketing campaigns
Don't make a mistake of ignoring other marketing campaigns in the excitement of social media influencer. This can be a game changer for you, but you can't ignore and run away from other marketing efforts that equally need your time and patience. Always use influencer marketing to complement your brand. Never take this for granted. Agree, influencer marketing growth going through the roof and investing in a right social media influencer would be an idyllic fit for your campaign.
Focus on your first approach and pitch to entice the influencer in the first place. There are some things you can keep in mind while approaching the influencers:
Campaign hashtag for brand awareness
What are the products and services you want them to promote…
Give an idea of content to look like, you don't want influencer content
Campaign timelines: when to go live and by when
Clear your thoughts before on payments or any freebies
This influencer marketing strategy and tips will certainly help you find the right influencer to invest in for your campaign. Make sure your offer is created to create an impression on the influencer.