Learn 8 Organic Strategies to Grow your Business Online and Build Online Presence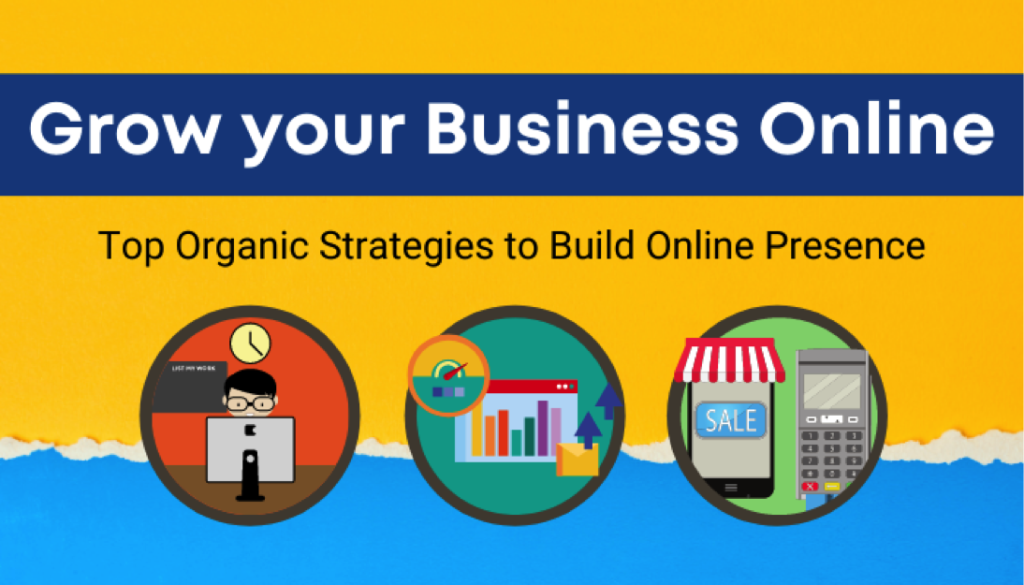 Alt text – Learn top Organic Strategies to Grow your Business Online and Build Online Presence
If you are thinking about how to grow your business online and build your online business presence? Then, you are at the correct address. In this blog, you will learn about the industry's best organic ways to increase your business online, and you will also learn how to boost the online presence of your new business. However, we have noticed that the best way to discover new strategies for growing your business and increasing your online presence is by joining a digital marketing institute for comprehensive digital marketing training.
Currently, the internet has become the integrated source of our lives. And because of internet marketing, many small and big businesses have taken this opportunity to market their products or services and expand their business online. Likewise, one of the best examples for the growth and expansion of its online business is Zomato. Zomato started with a small offline business in 2008 in New Delhi, and with the changing time, they saw the online business opportunity. Now, they have expanded their business to pan India and more than 24 countries too. No matter where you are, Zomato will deliver the food to you.
Similarly, many other companies started with a small business idea, and now they have become the best start-ups or businesses in their segment. Some successful online business examples are Paytm, Flipkart, Myntra, Grofers, and many more.
Now, let's learn what these businesses and start-ups did to grow their business online.
Eight organic ways that are most practiced and result proven in digital marketing to grow business online are:
Identify your Niche and Expand your Business
Understand your Target Audience
Focus on Content Writing and its Marketing
Search Engine Optimisation
Social Media Marketing
Create video
Organizing Live Events
Analyze your progress and start again
Identify your Niche and Expand your Business
Alt text – Identify your Niche and Expand your Business
Choosing your business Niche/ sector is the first and most important activity in any business. Moreover, a person with very little knowledge of marketing can choose a niche with more business opportunities. On the other hand, a person with very vast marketing knowledge can fail to select an appropriate field of business. Therefore, identifying your service market can enhance or degrade your business. Hence, choosing the right segment is very important for any business.
However, many factors play an essential role in choosing the right niche, such as better market research, competitor analysis, platform/s for your business (Mobile or Computer), and many more. The more specific your business field will be, it will be better for your business.
Once the niche is final, post that you need to look for your competitors in that field. After all, this will give you exact knowledge about your business and help you plan strategies to grow your business online.
Now, the question arises how to know our competitors?
Check whether there is any big competitor in that Niche or not.
If yes, then how many big companies are into it and compare their audience with yours.
Check their product/service/information and compare it with yours.
Analyze your findings and your business model – what are the commons and the separations.
If there are similarities, it will be a challenging niche to excel in.
If different, you need to work hard to make your product/service/information better than the competitors and then compete against them.
Specify your Targeted Audience
Alt Text – Specify your Targeted Audience
After choosing your business Niche and learning about your competition, you need to choose and understand your targeted audience. Hence, this is the second most important activity of a business, i.e., targeting its audience.
To understand your audience in a better way, you must follow these steps:
Be clear about the age of the audience you want to target. Ex. Youngsters (18 – 35), Children (9-17), working Professionals (21-55), etc
Then research your target audience's behavior.
Their purchasing habits
Analyze their spending habits
Get the knowledge about their needs
Once you have all the above data, make your product or service according to your audience, which will cater to your audience best.
Focus on Content Writing and its Marketing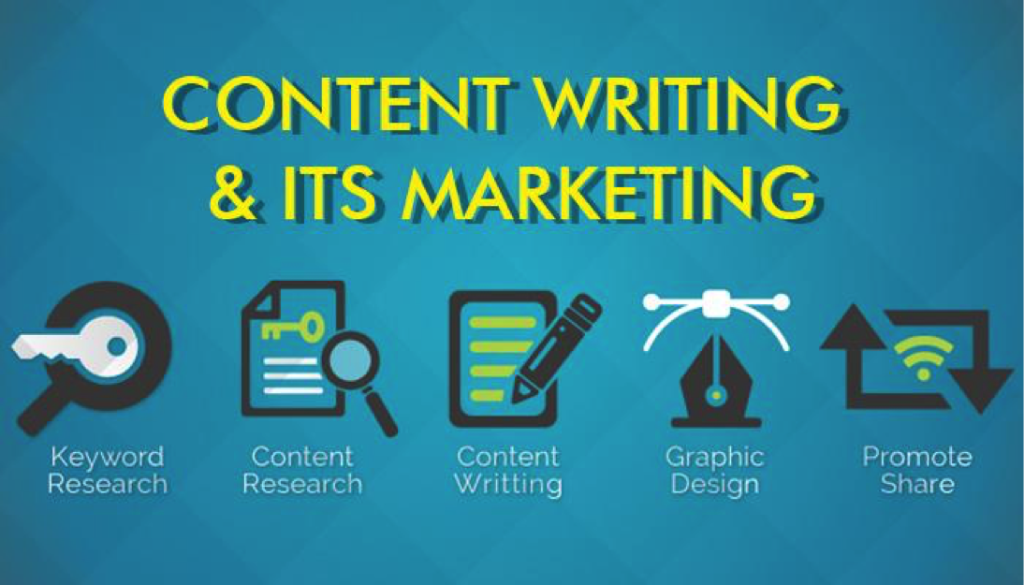 Alt text – Focus on Content Writing and its Marketing
Knowing your competitors and audience will give you confidence about your business, but that is not enough. It would help your business to make your audience aware of your product and services through content. And here, content marketing plays an essential role in creating awareness and helps in marketing.
Now the question arises how can content help in creating awareness and in marketing? You must have heard that content is king. Hence, writing engaging and unique content can help attract your audience.
To add more value to the product or service you are selling online, you must try to use trendy topics and rephrase them as per your business model. Try to make hookup lines where your audience can relate to you. Ex. Tatasky "isko laga dala to life jhingalala", CocaCola "Yeh dil maange more" and many more.
Once you have written your content, please read it, re-read it, and re-re-read it. This will help you optimize in a better way for your audience. Publish the optimized article on your website, partner up with other popular websites with high traffic to publish your articles.
To market your content and reach out to the mass audience, you need to be active and do many activities. A few organic marketing activities are Search Engine Optimization, Social Media Marketing, Video Marketing, etc.
Optimize through SEO
Alt text – Optimize through SEO
SEO is an abbreviation for Search Engine Optimization. Here, it means improving your website pages through many activities and bringing them to the first page in the Search Engine Result Pages (SERPs). The better the page ranks, the better the traffic on your website. Top ranking pages on SERPs will give you better visibility of your business and views to your audience.
Websites with good SEO tend to have fair output in the long run. Hence, SEO is the essential way to market your business and to remain on top of SERPs. Moreover, SEO is a time-consuming and continuous process, but this will help you to grow your business online. Thus, many top companies spend their time, money, and efforts doing SEO to build and increase their online presence. Hence, this process is essential for the growth of any online business.
Some of the SEO strategies are:
Choosing top keywords that suit your business.
Use the keywords appropriately and repeatedly in your page or article/ blog to tell search engines that this page has the related content to the search queries.
Use of keywords in URLs, Meta Titles, page titles, and Descriptions.
Backlinks from high authority websites and domains. Like – .gov, .edu, .org, etc.
Build Presence through Social Media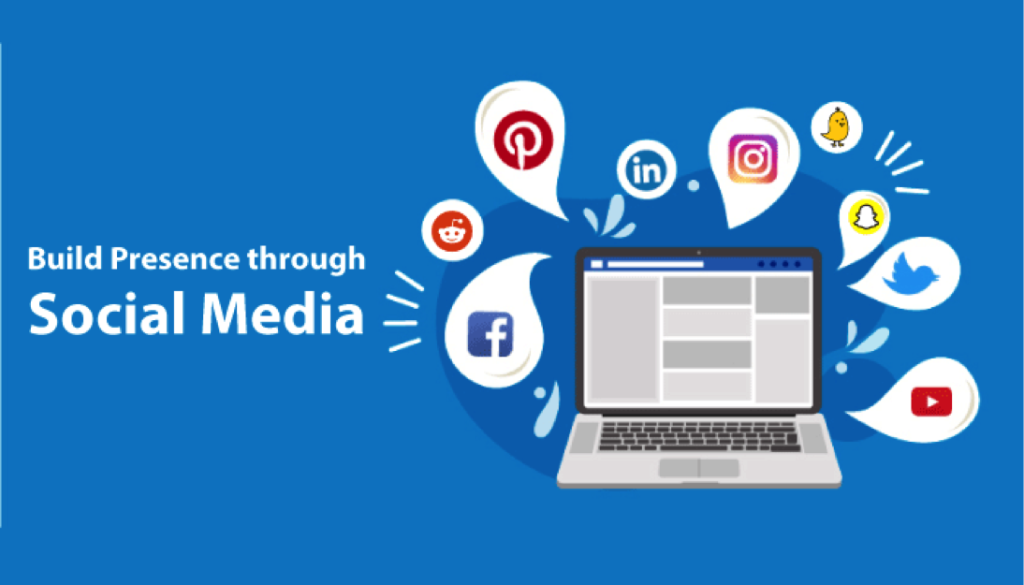 Alt text – Build Presence through Social Media
As of now, social media is the most important and most preferred medium of marketing. Likewise, it is the best organic way to increase your brand awareness and build an online presence.
Most successful businesses use Social Media to build their online presence and create awareness amongst their audience. Social media marketing platforms to increase your online business presence are Instagram, Facebook, LinkedIn, Pinterest, Twitter, etc.
Social Media Marketing includes:
Upload accurate business information to increase the trust factor.
Happy workplace photos, team engaging for celebrations photos and videos.
Use of trendy topics, memes, catchy lines, Current Affairs, Comparisons, Doodles, caricatures, statistics, and sarcasm molded and interpreted as per your business but in a fun way.
Interactive activities like Q&As, Ask anything, live feeds.
Post your upcoming offers and discounts.
By giving free giveaways for new product promotion.
Liking and commenting on your audience comments to build engagement and many more.
Hence, social media is the best way to connect with your audience. It also helps you to build your online business presence.
Create Engaging Promotional Videos
Alt text – Create Engaging Promotional Videos
You need to be flexible enough to grow your business and need to change as per current trends. Likewise, the trend is of videos and reels, and this is one of the best ways to market your product or services and grow your business online.
As per studies, it is noticed that customers spend much of their time watching videos and reels and respond much quicker towards your business. Moreover, some of the best platforms for video marketing are Youtube, webinars, Facebook, and Instagram.
Hence, video marketing is a very efficient and effective marketing strategy to grow your business online.
Organize Live Events and Webinars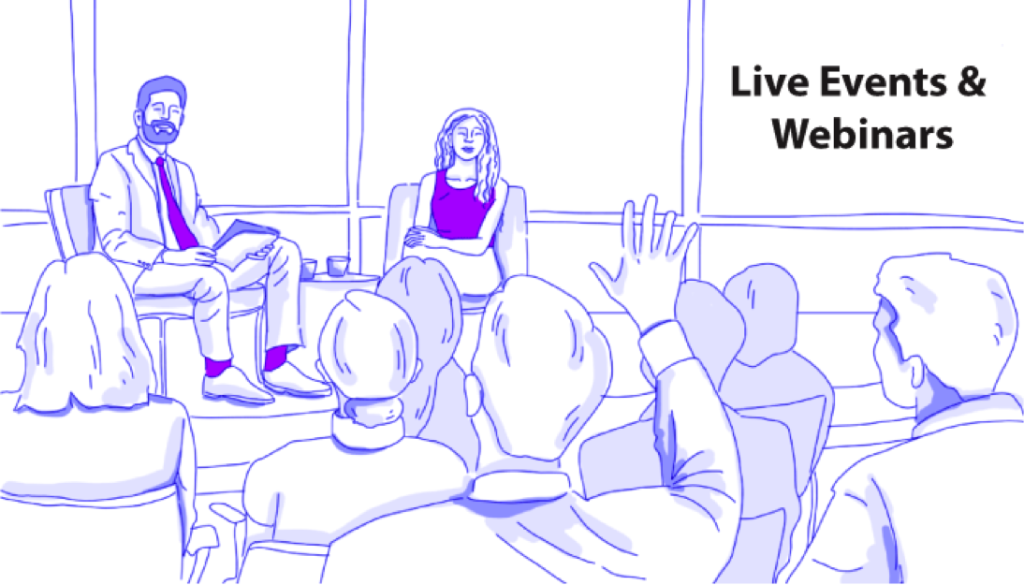 Alt Text – Organize Live Events and Webinars
Events and webinars are the best way to engage with your customers and showcase your business products and services in an interactive way. Through these events, the audience can easily connect with you and get first-hand experience of the product and services being offered.
Since the events and webinars are very elaborate thus, customers get satisfied by the end of the events or sessions and can connect with your business. This will help to grow your business's online presence.
Analyze your Progress and Fix the Issues
Alt text – Analyze your Progress and Fix the Issues
After completing all the activities mentioned above, you can analyze your online business growth on tools that give you end-to-end insights.
Like – You can analyze your website traffic, performance, and many more via free tools such as Google Analytics and Google Search Console and paid tools such as SEMrush, Ahref, Uber Suggest, etc. They will give you a complete study of your website. Based on that, you can make other strategies, decide which activities are suitable for your business, and help increase business online.
On the other hand, you can also find out which activities are not working for your online business and need to be dropped
Conclusion
These are the 8 most basic and most in-used organic ways that most successful businesses use to increase their business online and build an online presence. These are very cost-effective strategies with better search results. Moreover, they are time-consuming and require dedication but will benefit you long-time.
Through these strategies, you can grow your business online and expand in many ways. These strategies will also help in building and boosting your online business.
There are many ways to learn these techniques and skills, but the best way to learn is by joining the best digital marketing course online. We hope this blog will solve all your doubts about growing your business online. So, please, share your views and feedback.
Author Bio – Shourya Agarwal – A Digital Marketer learner and passionate marketer, who has a zeal to read and write SEO optimized content. He is a certified Digital marketing executive with over 2 years of experience in SEO, Content Marketing, SMO, and PPC.