10 Video Marketing Techniques Can Transform Your Online Business in 2019
Video Marketing Techniques – The increasing number of social media users has to lead to an increase in the popularity of video marketing as well. A report by SmallBiz Trends estimated that by the end of this year, 80% of the total global consumer internet traffic will be accounted for by Internet Video traffic alone.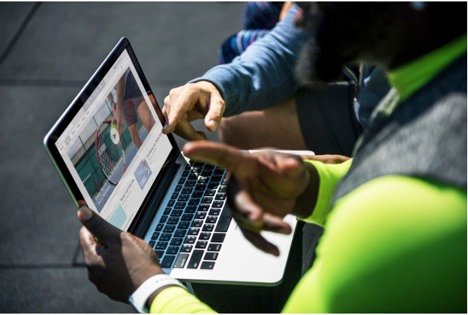 Video marketing is a more successful way of marketing since videos are more interesting and present the same amount of information in a more precise and interactive way than lengthy content. Facebook Marketing alone generates around 8 billion video views every day, says a report by Social Media Today.
Other than Facebook, Instagram is also getting famous day by day. Businesses are taking benefits of large numbers of Instagram users. If you too want to leverage Instagrammability of your brand, then you must build & grow your business profile as a brand.
Another reason that videos are dominating a large part of social media marketing, is because popular videos get shared by on social media and thus reach more and more people.
Thus, if you are a brand, video marketing is a huge opportunity for you to market yourself successfully among your target audience. Now, to do this you need to effectively market all the aspect of your brand using compelling videos.
You might think that video marketing is far too difficult or expensive and can only be attained by high-end brands. But the reality is no matter if you are a big famous brand or just another mid-size brand, you can do video marketing equally efficiently, all you need is a little bit of creativity and to follow a few steps to get it right. And for that, we are here to help you.
Below are mentioned 10 amazing ways, which can help you transform your branding process completely using video branding in 2019.
So, without further ado, let's get started!!!
1. Use Videos to Explain Your Brand to Your Audience

According to Video Marketing Techniques As we have mentioned before, videos are a very strong resource when it comes to reaching more and more people easily.
Now, you can use this aspect to your advantage, by using video marketing to explain who you are as a brand?; what values are you based on? What are your aims and ambitions? How do you expect to make a difference in your respected sector of work? And most importantly, how are you different from other similar brands?
Since videos are more interacting than written content, it will help your audience understand you better and if done right, will help them feel more connected to you and thus prefer you over others.
2. Define Your Goals Clearly.

Using video marketing techniques for your brand is no doubt a great idea, but before you set on to create demo or testimonial or any other sort of video, clearly define your goals and ambitions. Be sure of what you want to display by your videos and how do you want your audience to react to it.
Usually, brands put a major focus on aspects like Brand Awareness, increasing conversions, increasing Return on Investment, explaining their products and services or to present themselves as a trustworthy brand to their audience. Whatever is your goal, be sure that it's evident in your videos and thus create videos likewise to fulfil it.
3. Using Videos on Your Landing Page.

This one sounds strange, right? But, in reality, using videos on your landing page is extremely effective. This is evident by the study report from Eye View Digital that claims that including a video on your landing page, can help you increase your lead conversion rates up to 80%.
The aim of your landing page is to tempt your audience to buy from your brand. Now, you can either write a super long text, which might look overwhelming in the first sight and thus troublesome to read. Or, you can just include an interesting video, explaining your products and services equally well, but in a more appealing and interactive way. You should obviously choose the latter.
Now, we would still suggest you add text to your landing page as that will help you rank on google, but to explain your services better, a good video is a key. Videos can help your audience interact and understand you better and that is what will ultimately help you in getting more and more conversions.
4. Move With The Trends

For staying popular on Social media, it's important that you follow the Digital marketing trends as trendy posts seem to get more attention. Same is true for video marketing. If you wish your videos to be popular and viewed by more and more people, you need to be following the latest video trends.
An example of this would be vlogging. The end of 2018, has seen an increase in the trend of vlogging by brands. It's safe to say vlogging is the new blogging.
Where written blogs help give out information in a contextual format, vlogs help do the same in a more interactive sense and hence are viewed more. Similarly, as a brand, you need to make sure to keep moving with the trend.
5. Use Teaser Videos to Evoke Interest

Teaser videos are a great way to arouse interest in your audience's mind regarding your products and services. Every time you are about to launch a product or service soon, introduce an interesting teaser video for that product or service on your social media accounts. This video can be anywhere between 15 seconds to 90 seconds.
The work of a teaser video is to invoke people's interest in your products and services even before they are launched. This way you can create a sort of interesting persona for your brand, which will further help you get more and more popular among people.
6. Use Animation in Your Videos.
Animation technology is more wonderous than you think. And you need to use it in your videos. You can use animated videos to help your customers understand complicated concepts much more easily.
Since animation is amusing, it also makes sure that the audience is glued to the video till it ends. Not just that, interesting videos get shared over social media all the time.
Once, you capture your audience's attention and make sure they like what you are offering, they can share your videos, thus promoting your brand to more and more people. You can also make small animated videos to explain your products and services more clearly. You need to only make sure that your animated video evokes interest in your audience's mind regarding your brand.
7. Go Live!!!
Live videos trend more than pre-recorded videos. And it's not just us saying this, but also the report by Social Media Today, states that the time spent by people watching live social videos is nearly 3 times more than that spent watching pre-recorded videos. So, going live on social media every once in a while can actually help your brand attain more popular among your audience.
The reason that Live videos work better, is because they help provide a behind the curtain look of your brand, to help understand who you are in the core.
With smartphones, it is easy to start a live video anytime, anywhere and hence you can represent in your live videos, how your brand works. You can also create live videos during some events held by your brand. This makes your brand look more communicative and interactive to your audience.
8. 360° Video, VR and AR Videos, to Help People Understand Your Services.

Technology is getting better and better every day and you can use that to your benefit like using 360° videos for marketing. These videos are simply amazing and can provide the user with a stimulating experience. These videos help you view the products or the provided content in the video, from all directions, thus making you feel like you are almost there to view it in person.
Besides this are VR videos that help you control and navigate your experience in a video, making it more realistic and responsive to you. Also, the AR videos, help you understand how certain products might look in real life, say how a certain pair of glasses would look on you in real life. These videos are wonderous and you can use it to market your products and services better.
9. Make Videos About Your Brand's Case Studies.
You must be knowing that your loyal and happy customers are one of your biggest marketing assets, as they help in creating referrals for your brand. Now, you need to use this in video marketing too.
You can make videos of your customers' testimonials, where your customers can speak about how your brand's products and services helped them solve a certain problem. Or you can make videos on case studies and how you worked with certain clients to provide them with the best services.
These videos, create a feeling of trust in your audience's mind making them feel like you can help them too. The more your audience trust you, the more willing they would be to do business with you.
10. Make Sure to Add a Share Button to All Your Videos.
Last but not least, you need to make sure to add a share button to each of the videos you post on social media. Since a lot of people have social media accounts and they spend a huge amount of time browsing through their feeds, if they view and like your video, it should be easy for them to share the video at all social media platforms of their choice.
Sharing is an amazing feature that will help your videos get viewed and liked by more and more people, and help get viral, which will, in turn, make sure it gets shared more and thus get your brand promoted to more and more people.
Videos highly influence people into buying certain products and services from a brand when they understand it better. In fact, a report from Hubspot declared that around 90% of users claim that product videos are helpful for them when deciding whether to choose a  product or not.
Well, these were a few tips that we wanted to share with you. We hope they help you in successfully implementing video marketing to help in marketing your brand. So, now that you understand how video marketing can benefit your brand and how you can implement it effectively, you can start branding your brand on social media easily using these Video Marketing techniques. All the best.